I was originally going to put this post in with another article I have put together, but due to it's nature and also the amount of detail I wanted to put into it, I decided to make it into it's own post! It's a sensitive subject, so I'm approaching it with a sincere but gentle tone so as to not put people off of the really important message I'm hoping to portray.
Before we start, I would just like to add that this post will go into detail in some areas of sexual intercourse for educational purposes – a word of warning if this is an uncomfortable subject, you may not wish to continue. Thank you for visiting if it isn't! Alternatively, I'd love for my audience to learn something new from this post so it may serve as a helpful and insightful article. The decision is yours either way – no pressure. So – here goes:
Whilst researching for a different blog post looking at relationships and misconceptions people have about what is acceptable in a relationship, porn and it's effect on relationships was a really interesting topic I came across. I felt it deserved further exploration and extra time invested into the discussion of the importance of the link between porn and sex in modern-day relationships.
I think it's really important to be open about sex and relationships in this day and age – not in a crude way but in an educational and positive way to teach people about the nature of relationships in the hope of raising awareness and reducing the numbers of multiple cases of domestic violence, rape, sexual violence etc. Worryingly, child-on-child sexual assaults are at an all time high – and with increasing access to the internet through their personal devices – the link between porn and sexual crime has never appeared more likely.
So I thought I would put together a post about misconceptions about porn and it's connection with relationships – in the hope of educating people about the differences between the two and improving the status of those relationships that have found porn to be an issue between themselves and their significant other.
So, let's be honest. The amount of children that now own a smartphone and/or tablet means that access to pornography from a young age is at an all-time high – a 2015 UK study found that one in five children think that watching porn is normal behaviour – with 20% of 12-13 year-olds admitting to having watched upsetting or shocking pornography – one in ten (!!) said they fear they already have a porn addiction.
The average age in the UK in which a teenager loses their virginity is 16, according to a study in 2016. So statistically speaking, your boyfriend or girlfriend has been watching other people have sex for at least 4 years before they actually have sex.
Now, I'm not saying that this can exactly be stopped. Only a parent/guardian can put steps in place to prevent access, but there's no guarantee that your tech-savvy kid can't find a way around this. I don't necessarily believe either that the issue is that they're having access. You can't tame a curious mind, after all.
The problem we have is that we are giving young and impressionable minds an unrealistic and false expectation of what sex is about, attitudes towards a sexual partner – and how to take part as a regular person, not an aspiring porn star. With the increase in demand for fantasy and fetish porn, there are a lot of videos out there that portray the abuse of women and men during sex, and the actors are paid a lot of money to look like they enjoy it. Equally, men are portrayed as being physically fit, have the stamina of a horse, and know exactly where to hit a lady's spot.
News flash – it's all fake.
Sex is nothing like they do it in the films. For the director and the actors, it's all about getting the right angle to get the best 'shots' on camera. They stop every few minutes, men have to take a minute to lose the 'urge', women are forced into strange positions so that the camera can capture everything – there is nothing realistic about porn. They are doing their job – exactly like an actor. Porn is not there to educate, it is not there to show you how to have sex. It is there to make money – and lots and lots of it.
I must stress, I'm not saying that there is an issue with watching porn in the slightest. It's been part of our history for many, many years, sexuality is part of human nature and I think there is a natural curiosity in us all to want to know how it's done – especially before we do it for ourselves or try something new with our partner.
What is important is how much of that curiosity infiltrates what you see as fantasy and as reality. There's a lot of pressure on people to perform – and perform well – when it comes to sex. Maybe not purposefully – but it's always in the back of our minds about our own performance. And when we don't know about something, we can't exactly go up to somebody and ask without feeling incredibly shy or embarrassed (well, most of us can't. I couldn't imagine going up to my Mum and asking how it's done well! Yuck. No offence, Mum!).
It's a private act; it's intimate and it's a connection. So if somebody wanted to see how to do 'something' in particular, porn would likely be your first stop. It's easily accessible and it's free – bonus!
But what if your source of inspiration isn't realistic at all? What does this mean for your attitude towards sex if you've never done it before?
We base how well or how poorly our actions are received by the other person's response or reaction. When watching porn, specifically porn that depicts acts of violence or specific sexual fetishes, the response of the woman/man isn't to act like they hate it. No – this is a fantasy and fantasies are about pleasure. So – they are paid to look like they're enjoying it. And so a person that sees that kind of reaction may find that it turns them on and then go on to assume that their partner would enjoy that too. But unfortunately, for most people, that isn't the case – and expecting them to sets you – and them – up for a lot of disappointment.
You are putting pressure on your partner to do something that goes against their natural instinct and beyond their comfort levels. This can cause stress, a feeling of inability and low confidence – as well as confusion and disappointment on behalf of the person who expected porn-style sex. As an example, a recent study by PornHub found that anal sex was one of the most-searched for and most viewed categories of porn on their website. Another study found that anal is featured in 56% of sex scenes.
But despite this growing interest and portrayal of anal sex being a normal part of sexual intercourse, only 37% of women surveyed had anal sex with a partner of the opposite sex. And so, statistically, porn is actually misrepresenting a sexual position as being more common than not, and this is creating a misconception that it is normal and to be expected from a partner during intercourse.
'Despite the supposedly clear cut knowledge that "no means no," I've heard many horror stories of women being pressured into anal under the guise of sex positivity or a "willingness to be sexually adventurous." '
To expect sex to be anything like it is in porn is unhealthy for both the fantasist and the partner. In my opinion, for a woman, sex is about intimacy and feeling close to the person you love (I can't speak for men as I'm not one!). But from a woman's outlook, we know that there is a lot of pressure on women to perform – and to be expected to dress, seduce and have sex like a professional porn star is a huge turn-off because of the pressure. You are constantly asking yourself 'am I doing this right? – is this what he/she wanted? I don't look half as good in my underwear as they do in the videos, what if I'm a disappointment!?'
Similarly, for men, there is such a focus in intercourse on making a woman climax, or climax in a certain way, the enjoyment of it is lost and it becomes a sort of quest? This is often why you will hear stories of women faking it – because the act of trying too hard actually makes us want to just end the whole thing by making you think you've done it than to actually do it. It's not hard to lose your mojo when it feels like somebody is trying to solve a rubix cube in your nethers. I know it's so hard to figure out what to do, because every woman and every man is different and you can't do it the same for everybody. It can take multiple attempts to get it right and that's completely normal.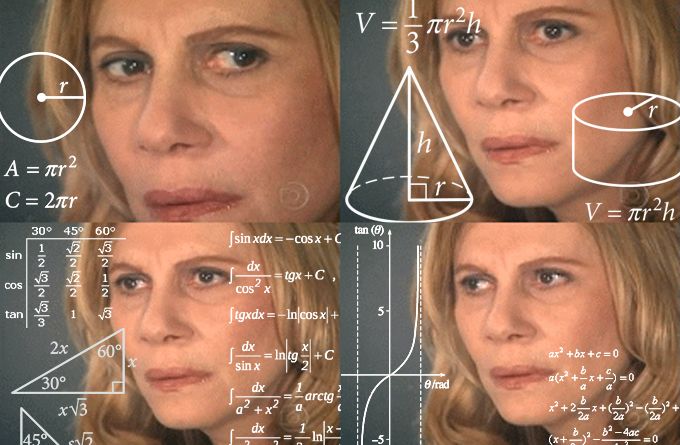 However – the way around this is to communicate and be open with each other. You're literally exposing your most private and intimate part of your body to somebody – it shouldn't be even more embarrassing to discuss what you like, don't like and want to try. And guys – please don't just 'put it in somewhere' hoping your partner will like it – 'sorry, it slipped!…'. Ask first, discuss it outside of the bedroom – there's genuinely no other way than to just be open. Otherwise you risk being nervous, self-conscious and unhappy with whats going on and your performance. Ask a woman what she likes, ask a man how he likes it.
There's no point in having sex if you don't enjoy it. It's like being punched in the face but letting someone carry on because you don't want to hurt their feelings by asking them to stop. The best thing you can do for both your sakes is have an adult conversation about it and to keep trying together. You will find out what each other likes over time, it won't happen over night – and don't be afraid to guide and help them. They would rather do it right than know you faked it and hated it.
So, put aside your goals of imitating your favourite porn, or turning your partner into your favourite porn star, and actually join your partner in the real world. They want to feel connected to you, that you're creating your own special experience – not trying to copy somebody else. Don't put pressure on your partner, don't feel pressured into doing something you're not comfortable with – and don't be afraid to ask and discuss. It's how we learn and improve.