Happy Monday everybody! And what a Monday – I've been nominated for a Versatile Blogger Award by the lovely Average20Something and I'm so honoured to have made friends with amazing people in such a short space of time! I've never been part of such an uplifting and positive community that I can lean on as a new blogger finding my way! So thank you @9to5blogs – it is much appreciated!
The Rules:
Write 7 interesting facts about yourself
Nominate 15 amazing bloggers for the award.
So – 7 'interesting' facts about me (I guess it's dependant on what you class as interesting! I'll try my best…)
1. My biggest passions in life are singing and music. I've sang since I was a kid – but I didn't realise I actually could sing until I was in my early teens. I used to sing in pubs every weekend, moved onto talent shows and stage shows (nothing theatrical!) – but because of stage fright, I could never take it any further and would fall to pieces before a performance. Strangely, I thrive in a more informal setting. When I was younger, I had a following of 'fans' who would come out just to watch me sing. I sang in pubs from the age of 14, and was able to get away with it because my voice was very mature and powerful – people thought I was older than 18 and never questioned it! It was only after people were making comments like 'can you believe she's only 14?!' the bars clocked on and I couldn't carry on anymore! Boo!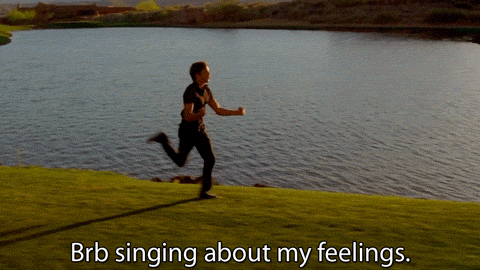 2. I recently coordinated and produced a campaign video aimed at communities to challenge hate crime – and it has been all the way to Parliament in London! I was brought on board by a couple of business owners I have worked for over the past few years – and the aim was to film, coordinate and develop a video and website that would be used as the feature of a campaign they hope to take nation-wide. It took a lot of work and I'm so proud of the end products! Not only did I learn a lot from it but hopefully others will also learn about how hate crime is a huge issue in our communities today and how to support the cause.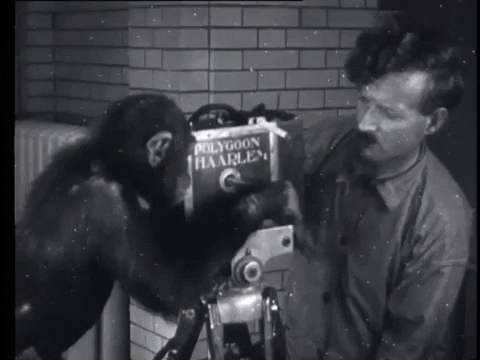 3. I have two jobs! My main job is as a coordinator for a university that recruits professional actors for medical education such as exams and training courses. It is an incredibly interesting and versatile role and I love my job! My last job was working in the technical and simulation side of courses, such as manikins and surgery modelling and I came up close and personal with a human head donated to science. Very… strange. I also have a very weird sense of humour – and when a model of a rubber butt hole was left on my desk for safe keeping – I couldn't resist the urge to… explore it's anatomy.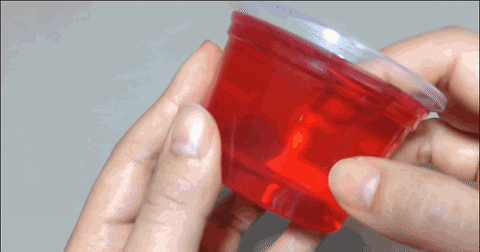 For my other job, every Tuesday I run a singing club for kids and also young people with learning disabilities. I decided that as I wasn't going to put my own singing to use, I would put my knowledge and efforts into helping others to develop their musical ability. These kids come from a variety of backgrounds, and it's amazing to watch them grow on a personal level in a space that's just for them.
4. I don't tell many people this but – I was catfished years ago over a span of around 6 years. I was going to write a blog post about it later down the line so I won't reveal the outcome – but it did leave me questioning my ability to read people and how I protect myself online. As it turns out, there wasn't much I could have done to help it but it was a very scary realisation when the truth came out. To be continued…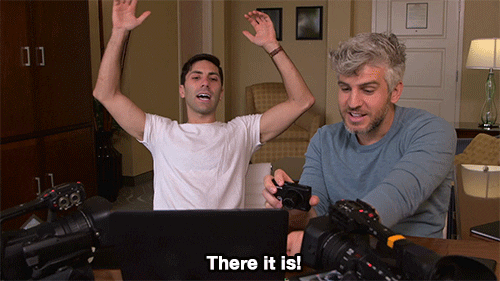 5. I am double jointed! I didn't realise how badly until I met my boyfriend (as he picks up on everything annoyingly). I can bend my little finger tips vertically, my thumb can touch my wrist and my knees can bend backwards like a chicken when I stand up! I used to be able to move my kneecap out of place and I can wave with my three middle toes.
(Wow.. you know when you hold back but then you just let it all out and make people realise how odd you actually are? I think that just happened…)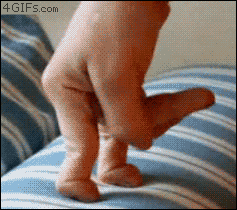 6. I have a doggy – he's called Buster and he looks like a little fluffy cloud. This is Buster:
(Don't mind the hot pink – I went through a phase okay?)
Buster lives with my mum as we can't have pets where myself and my partner live! But he is one of my favourites in the whole world. I didn't realise how much of a dog person I am until we got him, and he's the most mischievous but amazingly loyal doggy you could ever ask for. Just look at that face!
7. According to the closest people to me, my best and worst quality is how thoughtful I am of others. People look forward to my gifts at Christmas because they know I don't just spot something that 'will do' – I put time, thought and energy into finding something that is personal yet practical. However, this kind of makes me a bit of a pushover and I get walked over a lot by people. I go out of my way to help and support those around me, and most of the time don't receive the same treatment. But I continue to be the way I am as it's natural, and also I'd rather be overly nice than mean. But that's just me.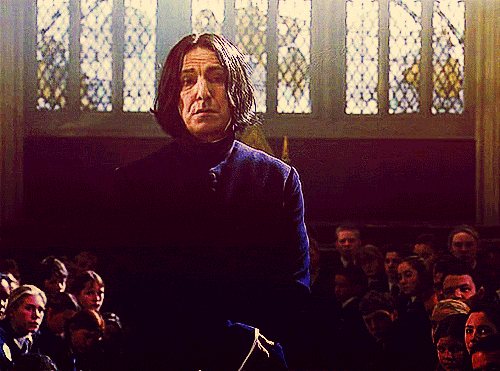 Thank you as always for reading! I hope you enjoyed getting to know a little bit more about me.
I nominate! :