Happy Tuesday everybody! It's almost the end of January (phew.. I can't believe it has taken over 7 weeks to get here since last payday. It's been a strong and courageous fight, and we made it my friends.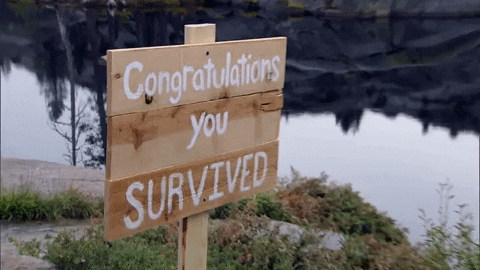 So, to keep me occupied throughout February, I decided I would create and start a 30-day blog challenge. As a new blogger on the block, a blog that is about me and my life, I thought it would be a good idea for my readers to get to know the person behind the blog, what makes me me, and where my source of inspiration comes from.
Without further ado – here is Day One.
10 Facts About Me:
* So, I was nominated for the Versatile Blogger Award for which I had to give away 7 interesting facts about myself – so I'm going to try write some different facts about me to that list! But if you were interested in 7 more mildly interesting facts about me, here is the link.
1. I am about to turn 27 – and I live in the North of England in a little gem of a place called 'Yorkshire'. If you're a Game of Thrones fan, Winterfell is basically based in Yorkshire on a map of England. We are very friendly folk and sound very very common. I sound like the female version of Jon Snow. I hate my accent but I'm very proud of where I come from!
I live with my partner, who I have been with for almost 6 years, and our four fish – Jason, Goliath, Kieran and JCB.  Sadly, Nemo the 2nd died just last week. We have a quiet and happy little life together.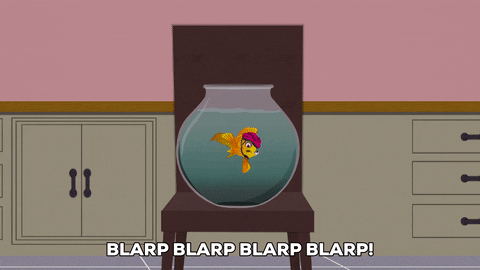 2. I am the youngest of three siblings – there's 9 years and 7 years difference between myself and my big brother and sister. When I was old enough to play, they were too old to want to play so I wasn't that close to them as a child. We always loved each other, in our own way, but they didn't appreciate me until I was in my twenties really. I am completely different to both of them in every way! It's an unspoken fact that I am the favourite sibling to them both as I never bring them any trouble or upset, and just want to make people happy – I am the peace keeper, the cool aunt to their kids (what I think is cool, anyway!), the thoughtful one, the funny one and the most sensitive. I was the first our family to go all the way in my education and we are all friends in our adulthood. Heh, maybe there's the odd disagreement or two…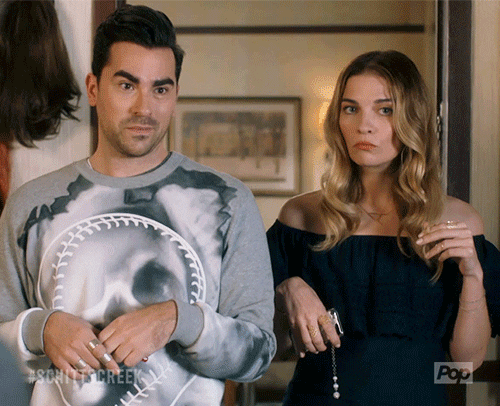 3. Not one people usually expect but I am a gamer! Or used to be religiously. I don't have much time now to play as much as I enjoy, but I do love my console. My favourite game in the world is Modern Warfare II and I'm praying for a remaster. Second favourite has to be Red Dead Redemption. Yee-haw!
Legit me, belly and all. Minus spaceship.
4. I am quite creative – I love crafting, creating and writing! I'm usually doing something on the side, and my favourite thing to make is personalised frames. I usually give them to people for birthdays or Christmas. Here's a couple of the frames I've made for friends:
I also play keyboard and sing. I'm more inclined to artsy, creative things than I am logical or problem-solvy-type things! Though I do love a good crossword or Sudoku …
5. I have a degree in Counselling and Psychology! I graduated 3 years ago (how has it been that LONG) and I learned so much about myself during my studies. I stopped trying to please everybody and put myself first. The hardest times of my life happened during those 3 years and I am so incredibly proud of myself for getting through it and getting a 2:1 at the end. I worked my little socks off to get to the end and my graduation was one of the proudest moments of my life. (I was only on stage for about 4 seconds, but still the proudest 4 seconds ever!)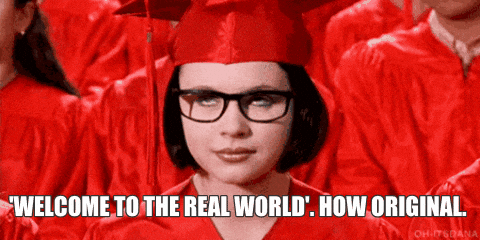 6. Chocolate is life. Lindt and Maltesars are probably my favourites, followed by Fererro Rocher. My favourite sweets are Chewits apple sours, my favourite crisps/potatos are Skips or Wotsits (prawn cocktail ones were amazing but they don't make them anymore *WEEPS*). My favourite soft drink is Pepsi Max and my favourite cuisine is probably chinese. I make a cracking roast dinner, toad in the hole and steak and ale stew and my favourite alcoholic beverage is either raspberry sambuca and lemonade, rose or Strongbow. Classy. I'm quite hungry now..
I don't drink tea or coffee, strange for someone from Yorkshire #sorrynotsorry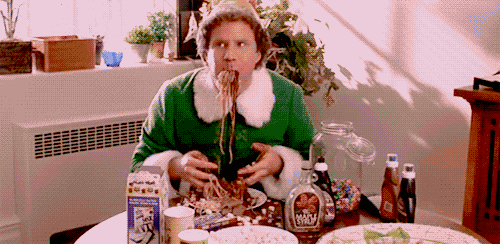 7. I am a sucker for crying at films – I cry like a baby every single time when watching films like The Notebook, Forrest Gump, Pearl Harbour, 12 Years A Slave,  – pretty much any film where a character dies or something sad happens to them. That scene in Toy Story 3 where they're all about to go into the inferno actually made my throat painfully wobbly.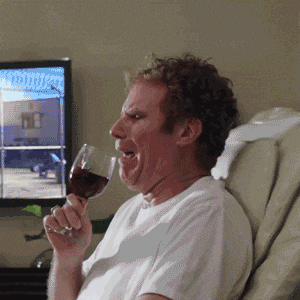 8. Some of my favourite smells include brand new post-it notes, petrol, Diesel White (aftershave) and baby shampoo. MMmm.
9. My favourite time of year is Christmas! I decorate my house in the last week of November, and love vintage decorations that remind me of my childhood. My favourite christmas decoration is my porcelain santa stocking, and my feather robins! My favourite christmas films are Elf and Home Alone, my favourite songs are O Holy Night, Fairy-tale of New York and Have Yourself A Merry Little Christmas! (only 11 months til we can hear them all again!) My favourite season, however, is Autumn! *YAY JUMPERS!*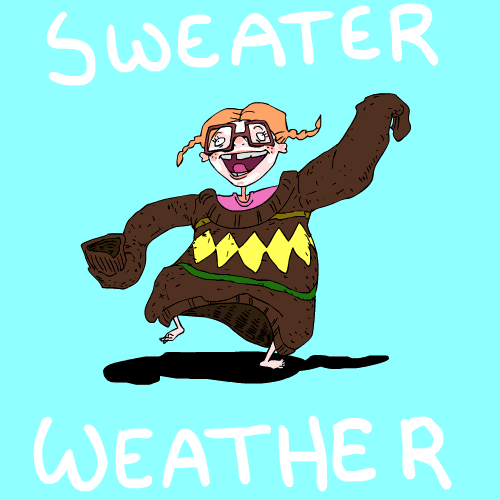 10. I have never smoked, taken any drugs, gotten into a physical fight or hit somebody. I'm really proud of those things. I hate confrontation; if I think I've upset somebody it will bug me for a really long time and I will kick myself. I will avoid arguments like the plague (unless it's about who's turn it is to wash up, let the games begin.) I prefer to laugh, be happy and make others happy too!