Hello everybody! Me again.
If you missed the first post, find it here. Yesterday's post was 10 facts about me!
For today's challenge:
My Blogging Routine – How I Plan, Write and Edit:
My inspiration for my blogs comes from personal experience, what I think others will find interesting and what is going on for me at the moment of writing. I am quite a deep thinker, things often pop into my head unexpectedly and I try to find a way of getting that message across in an appropriate, non-rambling way.
Planning
I have different ways of planning my blog – depending on mood, resources and time. My first method is my blogging notebook. I have a small notepad that I keep with me that's got a list of titles I thought of my first day of blogging and that I add to when I sit and think about content and post ideas.
If I'm sat at a computer and an idea comes to me, I will open up a word document and start writing the words that are forming so that I don't lose the idea. If I'm out and about, – usually ideas come to me whilst I'm commuting to and from work – I will make notes on a memo in my phone as I'm walking or travelling, and come back to them later.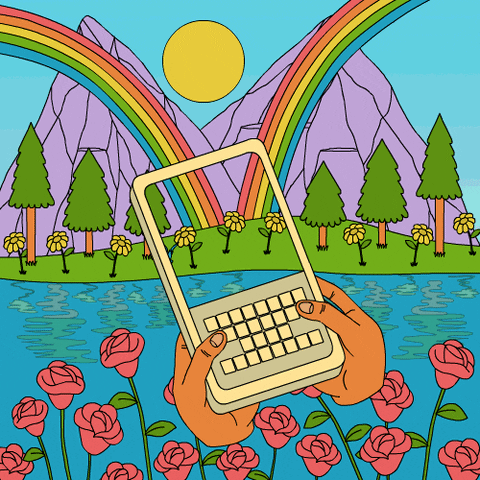 I don't plan ahead in terms of the content; I will have an idea in my mind as to what the post is going to be about, what points I want to get across and the structure of it. The rest happens during writing.
Writing
Writing usually starts out as a word document. I will write the title of the blog at the start of the page so that I keep focused on what I'm actually supposed to be writing about without going off on a tangent. Once I'm into the flow of things, I can usually have a blog post wrote in a couple of hours – dependent on the length and detail such as links to sources or other pages etc.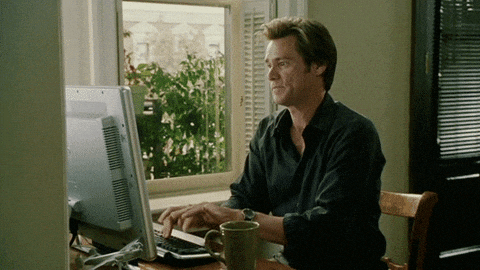 I'm setting up a desk space shortly in our very cluttered spare room which is used as a walk-in dress room/washing airer/spare bed/clean clothes storage area. We haven't got round to doing anything with it but since I've started writing, I've decided I would like an office space. I work a lot from home for my job too so it would work well. But for the moment, I have a little table set up in front of the window for natural light, and I can see what's going on outside when I have moments to pause and think. (I also saw a woman throw her coffee cup into our communal hedge the other day, the audacity…)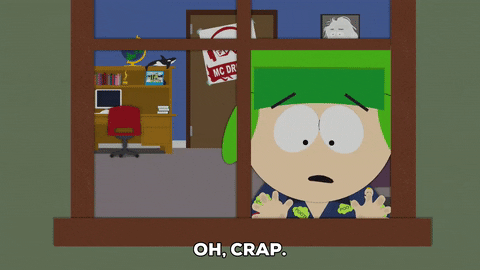 If I need to stop writing but still have thoughts in my head for content, I will quickly bullet point everything I need to make sure I hit all the points I wanted to, and come back to it later. I've learnt my lesson after thinking of great ideas and losing them after being distracted for a short period of time.
If I have an idea for editing, such as a picture I'd like to add, I will put in brackets where the picture is going to go, and what picture I want there e.g. [spongebob].
Editing
Editing happens whilst writing – especially in terms of adding media to break up the text. I hate reading big bulks of my own text as I can't break up what I've been focusing on for the last hour. So when I finish a chunk of points, I'll add the pictures I aimed to so that it doesn't look so intense. Looking at huge pages of my own writing reminds me of my dissertation days – and that's a memory I want to leave in the past.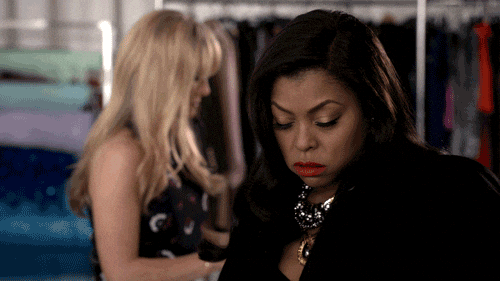 If I take a break, when I return I will read over the content so far, check for grammar and ease of reading, how it flows etc. I check my content constantly, and will still always find something I want to change or add. You just can't help it. Eventually, you have to stop and say 'this is fine, just stop nit picking' but it can take a while to actually get there in the end!
When I think it's ready, I'll preview it – see what my readers are seeing, the fonts, colour, layout, pictures, how easy it looks on the eye (not too much or too little text per paragraph). When it looks good to me – we publish and share the hell out of it!
I use WordPress reader, WordPress posts for new posts and bloggers and my Twitter – link is here. On Twitter, I will hashtag and tag pages dedicated to retweeting blogs, new posts, content etc. and connect with others who are sharing their content too. We're all in this together! I try to engage as much as possible where I can, even if it's just to introduce myself and hopefully share my post wherever I can to get some traffic onto the page and some interest into my content.
So that's how I write my blogs! Pretty straight forward; probably no different to anybody else but if there's anything that I do that you don't that may help, I'd be intrigued to know if you decide to try it and if it works for you. Or if you have a method you think might improve my efforts, by all means drop me a comment! I love hearing feedback and your thoughts on my writing. We are a community of sharing, after all.