Monday again folks! I've had a pretty good weekend – so apart from feeling tired, I'm in a good mood and ready for the last week of being 26! I turn 27 in a week! AAhh! I suppose today's challenge is a good way of reevaluating where I am so…
I've never put much thought into a 'Bucket List' – I just think of things in general now and again that I would like to do but I don't put a time on it or a 'must be done by the time I'm 35' kind of thing. I'm very laid back and easy going. So this challenge has really made me stop and think – 'actually, what would be on my bucket list?
So – after some deliberation, I've figured these are some of my to-do before whenever:
Visit America
Being British, I suppose any other country appears much more exotic and exciting as opposed to the 90/10% rain/sun ratio and lack of snow at Christmas. (That's right, we get rain, rain and more rain – and slither of snow in February that lasts around 30 minutes and causes hours of havoc on the roads.. pathetic, I know.)
But America to me just seems like such an exciting place, yet so similar to us at the same time. With the place being so big, yet there such different places dotted all over, it seems like a great place to explore. I would love to visit a whole array of places, including a drive along some of the coasts. My main goal in the next couple of years is to visit New York – I've wanted to visit there since I was young and Home Alone 2 came out back in the 90s!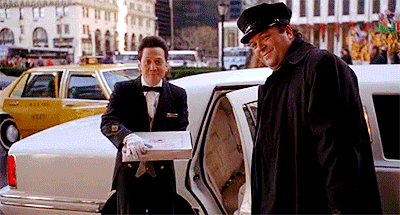 9/11 had and still has a huge impact on me, and I would like to be able to go and pay my respects to those who died needlessly in an event that shook the globe. It seems to become much more harrowing with each anniversary as I get older and realise the implications of what happened that day. Hopefully in the near future!
Perform at a concert
Stage fright is a huge thing for me, and has held me back on a lot of occasions, sadly. But that doesn't stop me dreaming. I have performed at small concerts before – but I would love to step out onto a stage at say, a festival or arena, and perform to a huge crowd some day. I love to perform, and make people sing and dance and I imagine seeing people sing along and dance with you is an amazing feeling.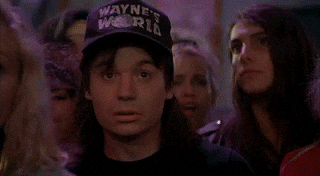 Go somewhere exotic to work with animals such as elephants and monkeys
I am a huge animal lover – and something I would love to do is work with animals in rescue/sanctuaries such as elephants in Thai Land or Africa etc. I see people's blogs and posts about travelling the world, and beaches and waterfalls are great, but seeing people up close and personal with such beautiful creatures just grips me in the feels. I think any attempts to protect animals from poachers, hunters and even tourists really, is amazing and it would be incredible to get up close with them and try help make a difference. I'm a big softie at heart!
Visit Harry Potter World!
Anyone that knows me knows how much of a Harry Potter fan I am! My childhood is Harry Potter! Here's a cabinet I've been putting together filled with some Harry Potter bits!
Last year, for my 26th birthday, I dragged my boyfriend to London for the weekend so we could visit the studios! It was a huge dream come true, and because it was my birthday on the day we visited, I was allowed to open the doors to the Great Hall – 'move kids, it's my birthday bois'.
It was an amazing experience, I loved every minute – and it's one of my most memorable birthdays as it was for once about pleasing me, and not my whole family! (That's another story.)
So for me, the next dream would be to visit Harry Potter World in Florida! This would tie in with bucket goal number 1… but it deserves it's own spot!
Shoot a bow and arrow!
Hunger Games is one of my favourite book series and films. As I'm sure it did with many, it inspired an interest in seeing how would I actually do with a bow and arrow. Whenever I've picked up them kiddy ones from the pound shop, I never did well. So I wouldn't have much faith in myself to a) shoot an arrow and/or b) injure myself or someone else. But one can dream.
Go to an expensive restaurant and order anything off the menu (without checking the price)
I didn't have a poor childhood and never went without – but we didn't have much and I didn't get luxuries such as pocket money etc. My mum was a single parent bringing up 3 kids with no support – so we never complained, and we always had everything we ever needed. It was a good thing for us, as we grew up respecting money and not to blow it all.
But – for one time – it would be real nice to go to a really fancy or expensive restaurant, order whatever I want – like a nice big steak, some fabulous sides and as much prosecco and wine as I can manage – and not have to worry about the price. If I could do that once in my lifetime, that would be an amazing experience – just to say I have.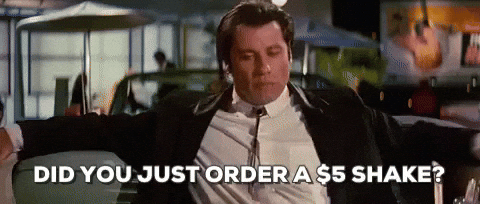 See the Northern Lights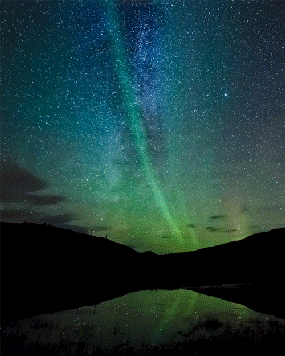 I think it speaks for itself. Why wouldn't anybody want to take a trip to Iceland and see the Northern Lights?! Plus, snow and igloo pods. Yes.
Take a ride on a stream train
My Grandad loved his trains and buses – he had a lovely collection of models in a glass cabinet that I would go and admire at every visit. They were gorgeous. My grandparents also told of trips they took on steam trains – the happiest times of their life when they were together and healthy. I love history, and old things! Of course, the dream would be to ride the Hogwarts Express – but I'd take any steam train on offer, just to experience it.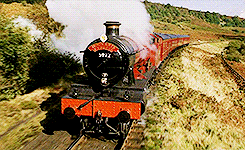 Go on a safari
Animals are life. Wild animals are even more… life. I would love to see animals like giraffes, elephants, lions, tigers and bears oh my! in the wild and safaris seem like the best way to get up close in their natural habitat and just watch.
Driving tour of Europe
I really love going on city breaks and trips around the cultural cities of Europe. But they do eventually have to come to an end. A big dream of mine would be to take a couple of months doing a driving tour around Europe, seeing the sights and moving on to the next place in one go. I have a keen interest in War history and would love to do a tour of the journey we took through France, Holland, Germany, Austria etc. That would be incredible! But I have to learn to drive so… one step at a time!