When I started my blog, I wasn't sure where it would go, whether or not I would commit to keeping up to it or what I would even end up writing about.
But during the last 6 months, whilst there have been highs and lows – especially when it comes to viewing figures – I have enjoyed building up the blog and the experience that has come with it. Based on these experiences, I'm going to share with you 5 reasons you should consider starting a blog.
1. An Outlet
My blog was always, and still is, about being my personal outlet. Writing diaries at the end of a day always seemed mundane and I never kept up to them – daily ramblings and the like. But my blog is how I go deep into my soul and into what's on my mind, and I make sense of those feelings by writing words. There's something so powerful about seeing words you have channelled out of your system written down, and reading them back, weeks or months later, takes you straight back to that moment in time.
I have found writing to be therapeutic and at times has caused moments of understanding and epiphanies – conclusions I wouldn't have reached had I not manically got the words down on paper. For me, I release as I write, I learn as I write and I come to realisations through processing what I'm writing about. It really is my outlet, and is just for me.
I made the decision from the get-go that my blog was intended to remain private – hidden from family and friends. I find I am able to be more open and honest knowing I am not going to receive judgement from those who I share my life with. Writing is a form of self-counselling, and the reason I get so much from counselling is because I am able to divulge my most private thoughts and not have to worry about upsetting or offending or pissing anyone else off.
So if you find you are at war with your thoughts, and that writing might help you to get some of those thoughts off of your chest, blogging could be an idea for you – and if you worry about talking to friends and family about certain things, you can create an anonymous blog and share your thoughts with the reassurance you aren't being chastised.
2. Something To Be Passionate About
Before starting my blog, it had been a long time since I'd had something in my life to be really passionate about. When I was younger, I had my music and singing was my outlet. In my early twenties, I put my efforts into studying and my driving force was the degree I was going to get out of it. After that, I went into a slow decline where I didn't have any creative outlets and felt I had no drive or purpose.
I am a firm believer that everybody needs to have something in their lives that is for their own enjoyment – something that doesn't need to be done or shared with somebody else. We share our lives everyday with our families and partners; but it's also good to have something that's your own. For my partner, it's golf. If he needs an outlet, he goes and hits some golf balls into the distance and that's something we don't share. For me, it's my blog. Whilst he knows about it, he doesn't read the articles unless I ask him to.
If you feel as though you share every aspect of your life with other people and have nothing for yourself, a blog is a good way to represent yourself and be creative. You can choose what you write about and what it looks like, and there's fun in making those decisions for yourself.
3. Your Brand – Your Rules
What I LOVE about my blog is that it's all created by me – and I make the decisions on how it looks, how it's shared and presented, and who I share it with. I don't have someone in my ear saying 'I don't really like that colour, can you not pick another one?' – No I can't – because I like it!
We spend every single aspect of our lives being controlled in one way or another – at work, at school, at university, and even at home with family. There's always rules to live by. My blog is something that I've created by myself – I make the decisions on where it progresses to and how it is marketed.
It makes me smile every single day to open up my Twitter profile and see my beautiful hand-made header and my logo and think, 'Wow, I made that. That's my brand – I created a brand that makes me happy'.
Because your blog is your brand. It's a representation of you and what you're bringing to the market – be it fashion, travel, lifestyle, a diary or parenthood. But it's your brand.
4. The Community & Friendships
I have to be honest here and say without the friends I have made within the blogging community, I would have probably faded off into the distance.
When I activated my blog, I really wanted to get a feel for other bloggers, and what other people were writing about. So, I created a Twitter account – put my logo and blog name on and went about following other bloggers. What went from being curious and casual, turned into finding myself in a vibrant, welcoming community who held my hand from day one. I was expecting to be met with 'Ah, here comes another one – who does she think she is?' – but instead I was met with support, advice, humour, networking and positivity. There are blogs for literally everything you can imagine – and I have made some wonderful connections and friendships. My friends pick me up, make me laugh and keep me going – there's not a day goes by that I don't talk to them and check in with them!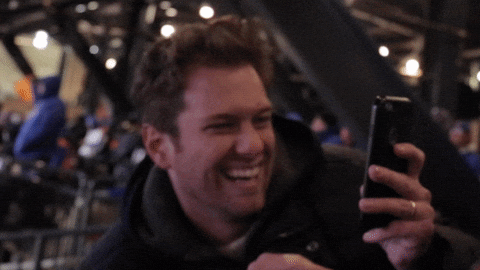 At times when I have felt my writing wasn't interesting or important, suddenly there would be a comment or a like or a new follower on my blog – or a retweet and a mention on Twitter. Without realising, those people made me stop and think, 'you know what? people are reading your content and they like it, they connect with it, they understand my message'. Every single interaction has meant the world to me and it continues to do so. When I've wanted to promote my content, there's people who will get behind you and help you. And because of them, I've been able to promote other people's content and get them the recognition they deserve. It's not about being on top of the game, it's about supporting each other and being a safe-space to be honest and open about your highs and lows. You can guarantee you're not alone, and there's someone who can share your burdens and achievements.
If you want to surround yourself with people who get what you're trying to do, who will give you feedback and a motivational push, then the blogging community will do all of that and more for you.
5. An Experience
If it's not anything else, then it is an experience. I had always wanted to be a writer of some sort. I couldn't see myself writing a book, and I never knew what to write songs about. But blogging has been so natural to me, even now the words are flowing out of the tips of my fingers and it's almost like second-nature. I have always loved words and writing but never known what to do with it. Until I found my blog. And out of everything that it has been, most of all it has been a wonderful experience. If my blog got wiped tomorrow, I would be grateful with the knowledge that I can write, I can create something special, I can connect with others through my creativity and that there is this community of people who you don't know exist until you find yourself in the middle of them. I didn't realise there was such a place filled with amazing, talented yet selfless people who spread positivity and love.
Don't be afraid to try something new and different. You will discover something new about yourself that you didn't realise you had until you nurtured it – be it creativity, writing skills, social skills or marketing. And remember, you do not have to create what you think is expected of you. You do not need to create a blog that makes you money – you are not expected to build a blog that means you can quit your job. You are not expected to have thousands of followers or hundreds of readers a day.
Your blog is your blog – which means you can aspire to be whatever you want to be. Just make sure you remain true to yourself and you can create something wonderful.
* If you're starting off a new blog, make sure to check out my other blogging advice posts on what I found difficult about blogging and the blogging community. Good luck!