The Rules
1. Include the picture below and these rules in your challenge posts
2. Tag me in your submissions so I can check out your daily posts!
3. If sharing on social media, use the #Blogmas tag and tag me! @FrancescaWho
4. Post in order as they appear on the challenge list
5. Have fun and Merry Christmas! 🙂
My Favourite Christmas Movies
I have already discussed in a previous Blogmas post that Christmas movies for me are a big part of the festive season. They're fun and really do get you into the Christmas spirit. There are so many movies out there, it would be impossible to get through them all in one year! But there are some staple Christmas films for me that top the board and are easily my favourites to watch in the run up to the big day.
1. Elf
At the very top of my list is Elf. Buddy is like my spirit character who epitomises my attitude to Christmas and the importance of spreading Christmas cheer. The first time I watched Elf in 2003 was a game-changer. I had been watching the same movies since I was a kid, and then Elf came out of nowhere and changed everything. I go to special Christmas showings of Elf at the cinema and it never gets old!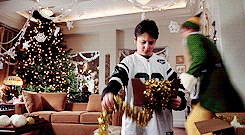 What I love about Buddy is his positivity regardless of the situation. Even when people are mean to him, or don't appreciate his generosity and kindness, he still keeps on giving and being kind. Buddy has lived in a world where it is Christmas everyday and that kind of livin' sounds like my heaven.
2. Home Alone
Home Alone is a very close second place in my list. I was brought up on Home Alone and it's a staple favourite in my family. We even quote the movie throughout the year to each other. My nephew also looks very much like Macaulay Culkin and we call him Kevin when he makes a similar facial expression.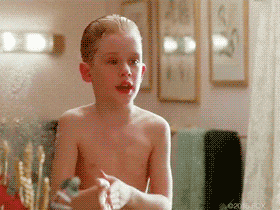 There's nothing better than watching Kevin outsmart the dimwitted Harry and Marv over and over again. It never gets old and Marv's scream is a national treasure that has been blessing our screens ever since the first movie.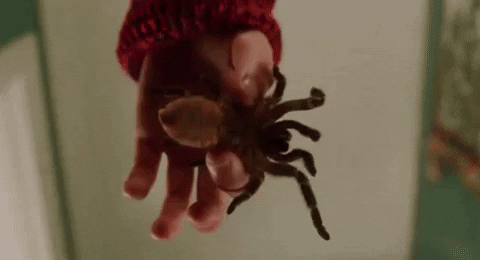 But ultimately, Home Alone is about Kevin's realisation that despite how much your family can drive you insane, make you feel sad and forget about your feelings, they are your family and life wouldn't be the same without them. He also taught us the importance of asking if our toothbrushes are dentist-approved. What greater lesson is there?
3. The Polar Express
I remember the first time I saw The Polar Express. My aunt has the most beautiful, quirky taste and any evening at her house is special, but at Christmas, with her log burning fire and cosy atmosphere, it's even more special. My aunt invited us over one Christmas evening and put it on expecting it to be background noise. But I was hooked from the first sound of the train's horn pulling up outside the house. It is a wonderful film, I cannot sing it's praises enough and challenges any non-believers out there. It has become the movie that symbolises the age-old Christmas bell – I can't look at one without thinking of The Polar Express.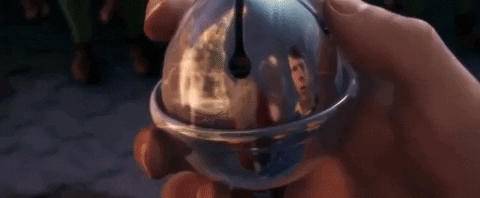 The characters are perfect, the music is perfect and the whole feel to the movie is incredible. I've been to see it in 3D a couple of times and watching the horn of the train come at your face, and the rollercoaster ride down the mountain, was thrilling. It never gets old and is the one movie that never fails to get me into the Christmas spirit.
4. The Santa Clause
I don't see this one make many 'favourites' lists but it became a favourite for me in the last 10 years or so. Watching it when you're young is great, but watching it in your twenties and understanding Tim Allen's humour and sarcasm makes it all the more funnier. It's quite subtle in some scenes, and watching it more than once and picking up on different lines has made it even more enjoyable. I'll be honest, though, I loved the first two but the third isn't that great. But watching Tim go from the reluctant-Santa to best Santa ever is as pleasing to the soul as it was the first time around!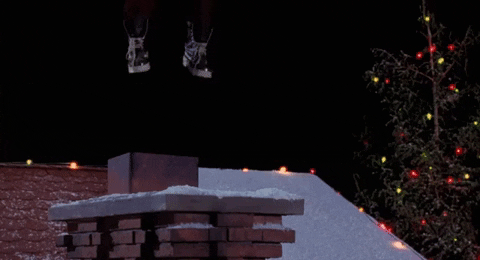 5. Love Actually
Love Actually was one of the first films I remember that followed multiple characters and their stories linked in one small way or another. Other movies have followed suit since but Love Actually was done so perfectly, and can be watched at any time of year as it's not overly Christmas-focused. But it's a movie that never ages, and has become a very firm favourite.
I love all of the characters and their stories, especially Hugh Grant as the dancing prime minister: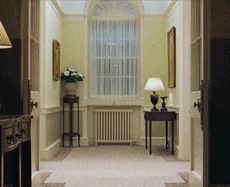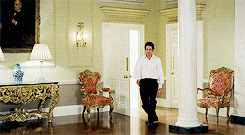 Martine Mccutcheon's potty mouth and lack of self control that we can all resonate with. Colin Firth as the bumbling writer who finds love despite the language barrier. Andrew Lincoln declaring his love for his best friend's wife. Actually, I could list them all – they're so brilliant. But for me, Emma Thompson's delivery of the wife who discovers her husband's affair by accident is perfection, as difficult as the storyline is. She portrayed it so heart-breakingly well and the audience is right there with her when she taps away her tears and returns to her children as though nothing has happened.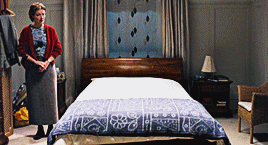 Love Actually is perfect. I'm actually going to go and watch it now. I've talked myself into it. Don't stop me!
I also wanted to include that Santa, for me, will always be Richard Attenborough in The Miracle on 34th Street. When I think of what Santa would be, I imagine Richard in his beautifully polished suit, his kindness and his optimism. When Richard passed in 2014, I cried but to honour him, he remains my Santa and forever will. RIP you beautiful man. x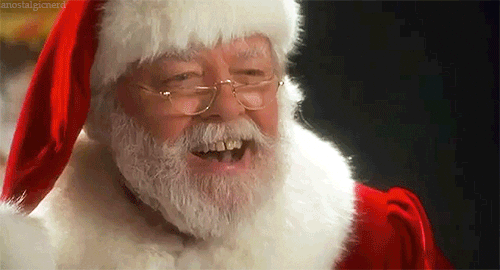 What are your festive favourites – did yours match any of mine? Let me know in the comments!